BENEFITS & FEATURES OF OUR CALL RECORDING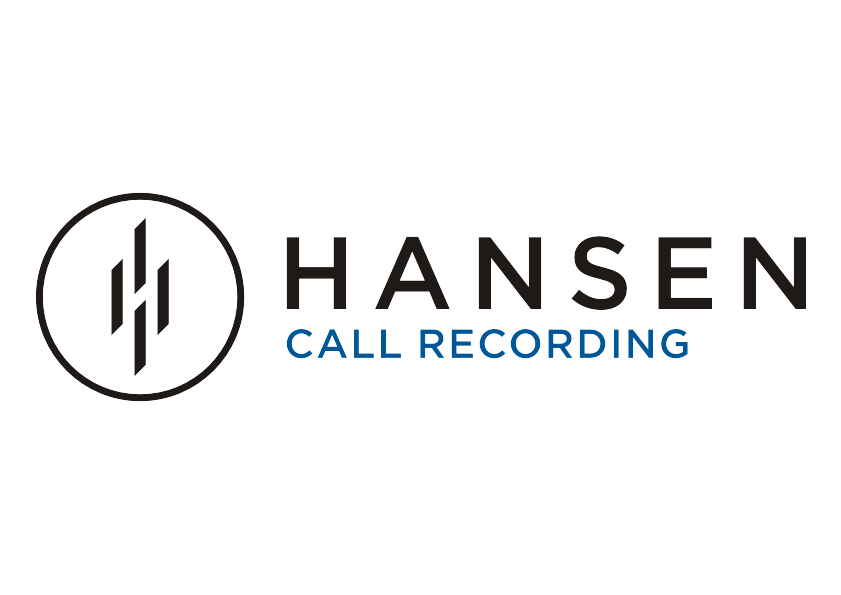 CASH+ Hansen Call Recording is available as an on-premise or hosted solution. Both options include every feature available and our unlimited personalized training. Together we will identify and setup the right tools for your business. This is one of the best benefits to choosing Hansen Software for your Call Recording needs. Not to mention the support we offer is truly incredible. Product pricing is calculated by the number of lines you have. SIP, PRI or Analog Lines are all supported
Software Runs as a Service
Recordings are Easily Accessible
Client/Service Network Compatible
Emergency 911 and/or Customer Call Alerts
No Recordings Collected Alerts
Blackout Features to Prevent Recording Sensitive Information
Secure Storage & Transmission of all Audio Recordings
Recordings Can be Saved or Emailed in WAV or MP3 Formats
Configuration Archiving of Data in Compliance with Regulations and Business Rules
Control & Report on who has Access to Customer Interaction Data
Regulations Such as PCI, Sarbanes-Oxley, TSR, TILA, FDCPA, HIPAA, MIPPA
BENEFITS OF
CASH+ HANSEN CALL RECORDING
Whether you choose to implement CASH+ Hansen Call Recording on-premise or as a hosted solution you will receive our full feature set. Including our unlimited personalized training where we will learn your needs and together select and setup the best tools to meet them.
SALES
Determine productivity levels, analyze sales script execution to help improve agent performance, verify orders and resolve disputes.
COMPLIANCE
Dispute resolution, risk management and verification of conversations are required in some industries. Meet compliance by implementing CASH+ Hansen Call Recording.
CUSTOMER CARE
Monitor call quality, professionalism and script execution. Provide feedback for training and development of staff.
ORDER TAKING
Review disputes, resolutions, order confirmation, appointment bookings with CASH+ Hansen Call Recording.
PEOPLE FIRST
Having unlimited access to our training and support team for 1 year allows our customers to team up with us. Together we guide and explore all the tools the software has to offer so that you can uncover the exact tools you need. That is why we include install, training and 1 year of ongoing support or training with every purchase.
Remote Installation Assistance
Unlimited New User Training
Unlimited Refresher Training
1 Year of Unlimited Technical Support
24/7 Support for Technical Emergencies
Semi Annual Software Updates*
*The CASH+ Hansen Call Reports upgrades that we send you not only update the software, but repair any potential problems. This is a critical process that ensures the software runs at a high level of speed and efficiency. Without these updates the software may eventually become obsolete and unusable. This support and maintenance package ensures that your software is always current and reliable to protect your investment. Upgrades can be delivered as a downloadable link via email or as a CD. Your choice.
CALL RECORDING REPORT EXAMPLES
Below are a small sampling of our reports.
TRANSFER DETAILS WITH STATION NAME
CALL RECORDING PLAYED REPORT
CALL RECORDING ACTIVITY REPORT
CALL DETAIL WITH STATION NAME
AUTOMATED SCHEDULED REPORTS
REPORTS IN PDF, EXCEL, WORD, TEXT & HTML
RUN, EMAIL OR SAVE REPORTS
1 YEAR OF UNLIMITED SUPPORT & TRAINING